Riding 4 Life
MyLollies and Stacks of Snacks are partnering together to raise money and awareness for the critical role Lifeline plays in preventing suicide.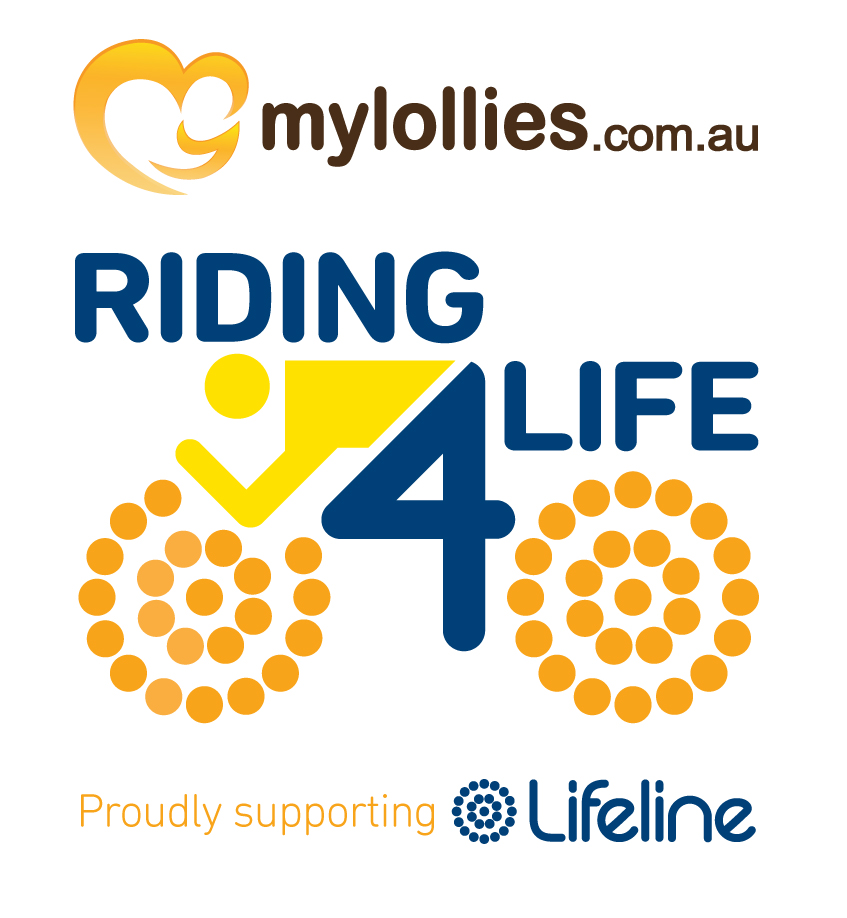 About the event
We will be riding our push bikes 1,000km in a relay team of four from Canberra to Melbourne, with the goal of completing the ride in under 40 hours. We will be on the go around the clock, just like Lifeline's 13 11 14 crisis support telephone line.
About Lifeline
Lifeline provides 24 hour access to suicide prevention and crisis support services through one national number 13 11 14. Trained telephone crisis supporters answer over 500,000 calls each year from Australians needing crisis support.
Sadly suicide remains the leading cause of death for men under the age of 44 and women under the age of 34 (ABS 2010). Lifeline's vision is an 'Australia free of suicide'.
Top Fundraisers